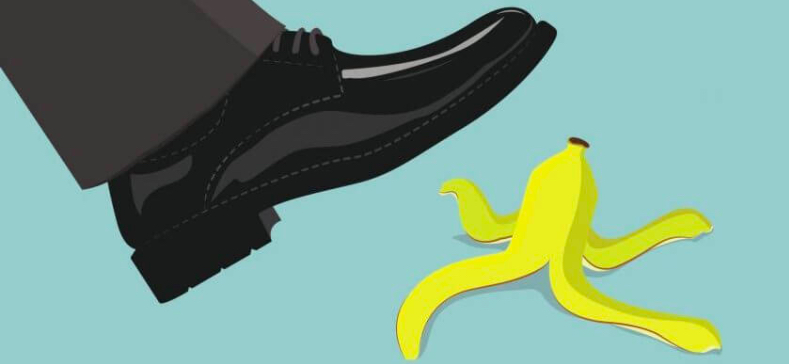 Starting a new company is exciting! You've got an idea, a passion and a desire to build something. Entrepreneurs are notoriously focused on their product, service or solution and rightly so. However, this focus on the business doesn't translate well to the prospect or consumer view of the problem they are trying to solve.
Here are five mistakes that I see a lot in startup websites and communications.
Talking more about the product than the problem they are solving.
Failing to start the inbound marketing process early enough.
Not starting to build their email list.
Spending media dollars on Facebook/Google/Amazon/LinkedIN ads without a revenue or learning plan in place
Hiring full-time marketing talent too early.
Mistake #1 – Talking More About the Product than the Problem
As an entrepreneur, you are excited about what you are building and why it is so great (you should be!). However, most people who may need your product or service don't really care about what's under the hood as much as they care about saving money, improving performance or getting rid of a problem.
You have to think about your digital marketing communications – website, emails, content creation, etc. in the context of solving a problem versus what your product is.
Here are two examples:
Original: ROI on Day One
Updated: Save Hundreds of Hours on Account Reconciliation
Original: Empowering Innovators to Build Smart Products
Updated: Launch Mobile Programs Faster with Lower Total Cost of Ownership
Outcomes will include higher site engagement (lower bounce rates, more time on site, more page views per visit, etc.) and more conversions (demo's and information requests) because you've hooked them with a solution vs a platitude at the start of the conversation.
Mistake #2 – Starting the Inbound Process Too Late
Inbound marketing is the art of getting people who need your solution to find you without you having to spend media dollars to find them. Inbound includes search engine optimization, content marketing, social media effort, public relations and authority building.
Inbound marketing traffic is higher quality and lower cost, but you don't have as much control over the traffic as you do with paid media. This means that you have to start this process first in order to build low cost, recurring traffic and leads while you find product market fit and learn how to position and sell.
There are lots of resources to help start-ups and SMBs with inbound marketing including some great guides at Moz.com and Hubspot, but here is a generalized overview of the big steps:
Keyword Research – know what you want to be found for
Website Optimization – focus your site on core keyword themes
Create Helpful Content – easier said than done, but dig into what educational/helpful content you can create that displays your authority in relation to the solution providing
Distribute Content – journalists, influencers, your social profiles, Medium.com, webinars, your email newsletter
Work to Build Links – inbound links are the currency of inbound marketing
Mistake #3 – Not Starting To Build Their Email List Early Enough
Email has always been and will be in the foreseeable future one of the best investments of digital marketing time and energy. When someone gives you their email address, it's an invitation from the consumer to have a relationship. A well built email list is one of an organizations biggest assets in terms of moving conversations forward in the buying journey, sharing company news, building advocates to your brand, etc., etc.
One of the biggest missed opportunities by start-ups is to not focus on building the email list/consumer relationship early enough. Right out of the gate, websites should be offering educational newsletters, invitations to webinars, downloads to white papers – anything to help establish domain authority and give you a boost when launching new products, features or services.
I just listened to an episode of the Donald Miller – Building a Story Brand podcast featuring James Clear who built his email list to 400,000 people through content and blogging before launching his book – Atomic Habits – which sold 1.5 million copies in a year. That email list got early purchasers, people already knew him so had a feel for the type of writing he would do and were enthusiastic reviewers early on. This is a powerful way to launch a product.
Mistake #4 – Spending media dollars on Facebook/Google/Amazon/LinkedIN ads without a revenue or learning plan in place
I see this a lot. Startups have an early version of the product, some funding and a need to acquire customers at a low Customer Acquisition Cost (CAC) to prove their model.
Here's the problem – spending $$ on the paid media without a clear understand of either how you are going to generate revenue or what you want to learn (core value prop, audience, product market fit, messaging, imagery, features, etc.) is a transfer of money from the investors to the startup to the media platforms without value being added or lessons learned to the startup.
Unless your business model is arbitrage (buying traffic for X and selling traffic for X+1), early media dollars needs to be all about learning. If your product isn't growing organically – via social, word of mouth, being found because it solves a serious problem – then you have a serious problem. Either product-market fit or failure to communicate clearly your differentiation.
Mistake #5 – Hiring Full-Time Senior Marketing Talent Too Early
In the beginning, the founders passion and network should get them to MVP and product market fit. The limited resources of the burgeoning enterprise needs to be focused on this. Some marketing help early on – website, SEO, keyword research, content creation, messaging – is very helpful but can be outsourced as project work or a junior level marketer with technical skills, industry experience and is scrappy.
What I see quite often is a company that has MVP planned for month X, but in reality the product doesn't launch until month X+4 but has invested in a senior marketing person that hasn't worked the tools in a while. Ideally, one of the founders has some marketing or sales proclivities and can handle some of the copy writing and messaging work early on.
The world of startups is a lot of work, a lot of fun and you learn a lot with each and every one. Very few pay off in a big way financially, but all of them provide an opportunity to learn, grow and be creative.
I'll leave you with a link to a classic article on mistakes that startups make that addresses more topics than digital marketing, but is absolutely worth a read – even though it is from 2006.
http://paulgraham.com/startupmistakes.html
Thank you and reach out if you want to connect.