We hear a lot about sales and marketing alignment. No where is it more important than understanding your go-to-market motion, what the expectations are and what you are really trying to achieve.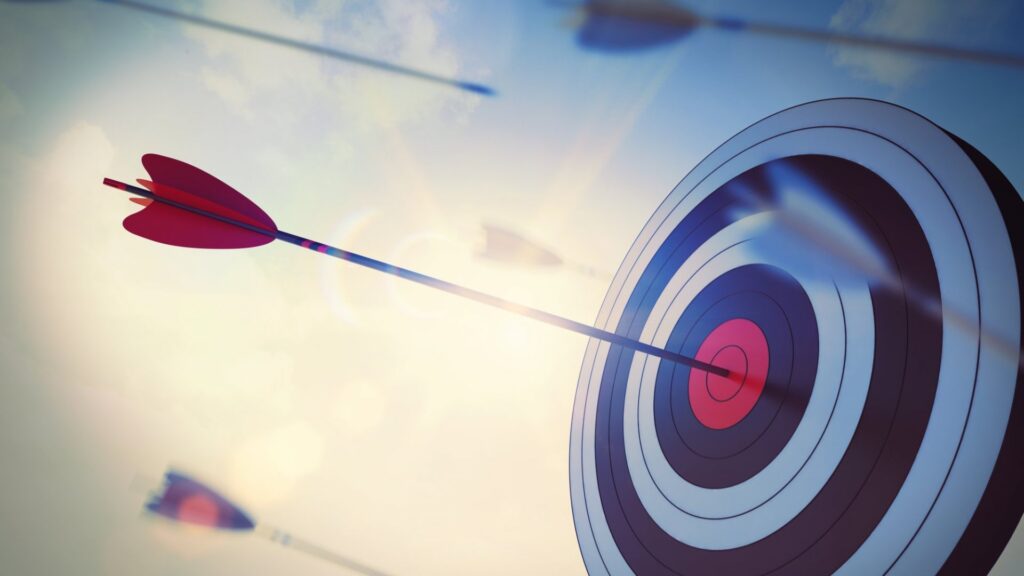 Your customers want to help themselves. They're doing their own research, interacting with products via digital channels, making comparisons on their own time and at their own pace. When customers do opt to speak with a salesperson, they're looking for helpful information without pressure and a seamless buying process once they do make a purchase decision. These new behaviors have benefits that extend both ways. Efficiency is gained both by buyers and sellers. And organizations that leverage a hybrid approach are more likely to meet or exceed growth goals.
But despite the incentive to move toward digital channels, very few SaaS companies have proactively adapted to this new reality – and many are seeing sales and revenue numbers decline as a result. It's time to make some critical changes to support the modern customer before nervous shareholders start asking questions your sales and marketing leaders may not be prepared to answer.
Sales & Marketing – Rethinking this Critical Relationship
It's time to rethink demand generation by focusing on precision instead of volume. Start with sales and marketing resource allocation focused on the buyers' journey to provide customers with more detailed information in the awareness and research phase and a streamlined sales process once they're ready to buy. This model flies in the face of traditional ideas about sales and marketing spend, namely: • More marketing dollars resulted in more campaigns, resulting in more leads. • More reps meant more people available to chase deals.
While this may have achieved growth targets, it came with a relatively low win rate and a mindset of "grow at all costs." Prioritizing precision over volume to pursue fewer, higher-quality leads optimizes resources so you can do more with less. The evolution should be iterative, not drastic, and structured like any other project: Define priorities, create a roadmap, and implement small changes to get there. Over time, more resources should be invested in marketing and optimizing digital channels with fewer sales reps pursuing higher-quality leads.
By determining where each customer is in their buying journey – from initial browsing to final purchase – brands can nurture relationships by creating awareness, educating potential customers, and only engaging sales resources when customers are ready to buy.
Moving from Volume to Precision Demand Generation
Volume (Sale Process Focused)
Precision (Buyer Journey Focused)
Marketing
Objective
The goal is to generate as many MQLs as possible with as many campaigns as possible. The content is focused on product and feature differentiators.
The goal is to be more strategic and utilize a content strategy aligned to the stages in the buyer's journey. The content is focused on pain points or problems specific to the industry.
Sales
Objective
In the awareness phase, sales reps reach out via outbound marketing to as many customers as possible to hopefully secure a meeting. As they move through consideration, sales meet with these buyers, not knowing if they have buying power or are ready to purchase.
In the awareness phase, the content outreach is very targeted, enabling the reps to become trusted advisors to qualified leads. As they move through the funnel, sales will guide them through their buying process to become loyal customers.
Business Impact
| | | |
| --- | --- | --- |
| | Volume (Sale Process Focused) | Precision (Buyer Journey Focused) |
| Leads | High Volume, Low Quality | Lower Volume, Higher Quality |
| Pipeline | Larger pipeline value with lower win rates and more canceled meetings resulting in unpredictable growth. | Smaller pipeline value with higher win rates leading to predictable growth. |
| Marketing | Due to the high volume of active campaigns, it is harder to measure the campaign's effectiveness and/or impact on buyers. There is also a negative impact on your brand and it's sophistication. | Optimize marketing spend to align with the buyer's journey stages, utilizing data to adjust where needed. More focus on content, education and solving significant buyer problems. |
| Sales | More BDRs/AEs required to generate and process opportunities with lower probability of achieving quota due to lower quality opportunities. | Fewer BDRs/AEs are required while increasing the probability of BDRs/AEs achieving their quota. More time per prospect and lead. |
Aligning teams and resources to the buying journey will increase precision, delivering a higher-quality pipeline with higher win rates and a lower cost of sales and marketing.
Keeping people top-of-mind as you allocate resources across sales and marketing is essential. That means both your customers – whose experience should be your North Star – and your team. That collaboration should start at the top with the CSO/CRO and CMO. A truly unified partnership at the leadership level will foster the collaboration necessary to succeed and scale in an evolving environment. In that shared vision, marketing should no longer solely focus on pipeline generation, and sales should not solely focus on closing deals.
Instead, this unified team should focus on moving prospective customers through their buying journey. Aligning teams and resources to the buying journey will increase precision, delivering a higher-quality pipeline with higher win rates and a lower cost of sales and marketing. It will also lead to raving customers.
Choose the Right Tools. Use them Efficiently and to Their Full Potential
As you set out to rethink sales and marketing, consider whether you're making the best use of the technology at your disposal and where you might need to adopt new tools. Many SaaS companies expanded their sales and marketing tech stack during the pandemic without creating an integrated data architecture to support precise campaigns and sales tactics. That's a missed opportunity. Implementing ad hoc solutions without a plan for making the best use of data will create bottlenecks instead of solving problems.
To be successful, be precise with the right sales and marketing tactics that meet customers where they are in their buying cycle. Determining a customer's point in the buying cycle requires sophisticated and continual data analysis of buyer behavior and the ability to adapt to changing trends quickly.
Your integrated data architecture should provide a clear understanding of account and contact interactions and touchpoints to tailor campaigns for prospects who match your Ideal Customer Profile (ICP). If your data architecture is not fully built out and consistently applied, the requirements for manual intervention will increase, leading to lost efficiency, higher costs, and missed opportunities to connect with your audience.
Take a Holistic Approach
Precision demand generation requires integrating technology with people, processes, and data. The alignment should start at the top with enthusiastic buy-in from the CEO, CRO, CSO, and CMO. You'll also need to build commitment to doing different at every level, with insights exposed through "how might we" discussions that can help you envision an ideal future state that's aligned to your buyer's journey. From there, you can build a clear roadmap to reach your future state, supported by foundational data architecture that's integrated across all relevant systems.