I recently went through and received my Bing Ads Accrediation. I did this for two reasons:
1) We just won Bing Ads as a global client at HackerAgency and I wanted to to understand more about the tools and features of the service.
2) We have several health care and other clients running on Bing Ads with sub-par performance compared to Google and I wanted to see if there were some lessons there to help improve performance.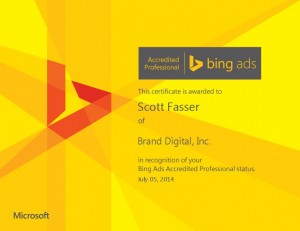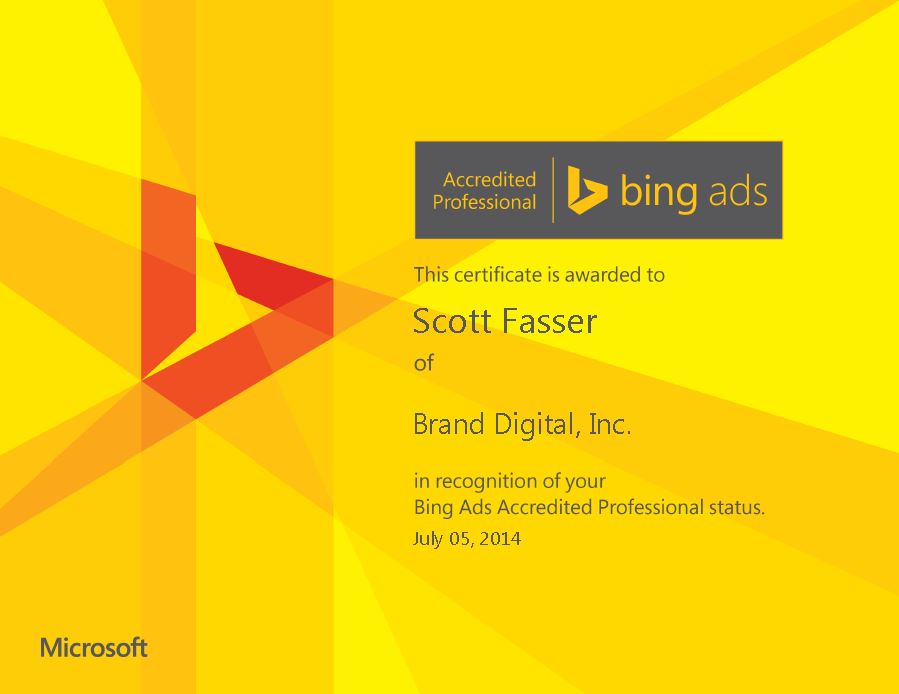 Here's what I learned:
1) The Bing program is amazingly similar to what Google provides from match types to software (ad editor) to tracking  to optimization offerings.
2) Bing goes beyond by providing Ad Center plug-ins into Excel for keyword research and campaign manipulation – which is nice.
3) Across most industries, you can get lower cost per clicks on same terms.
4) As with Google, there are A LOT OF OPTIONS to do PPC right. I didn't see an easy optimization solution.
5) Easy to pull in Google and share campaign set-ups with Google and visa versa.
6) Bing has a Product Listing Ads program as well.
7) There are 100 questions in the accreditation test. If you know Google AdWords well, you can pass without studying. I got a 96% and had to only look up a few of the questions around the software. Passing is 80%.
All in all, if you are running ads on Google AdWords and they work for you, you should be on/testing on Bing Ads. Get the training and accreditation here.