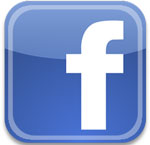 Facebook is constantly changing and adding features as well as new page types. This has created a mess for people who adopted Facebook early as a business avenue as there are now several pages for many companies and brands.
The recent addition of pages for business (which is the best option for most businesses) created a situation in which you may have current pages – either a regular facebook page or a community page (one that Facebook created for your brand, but contains only data from Wikipedia) that has followers and likes that you want to transfer to the new business page.
Types of Pages on Facebook:
Personal – you  know, for you and your affinity for stuffed animals (we're not judging here)
Local Business or Place – great for restaurants, cleaners, local businesses
Company, Organization or Institution – for bigger companies, schools, etc with a broader presence
Brand or Product – big brands or products that have a significant social effort behind
Artist, Band or Public Figure – Includes political figures
Entertainment – TV shows, movies and the like
Cause or Community – niche communities like Breast Cancer survivors and specific cause related campaigns
Community pages – created by Facebook because they found your brand on Wikipedia and wanted to have you on Facebook
Here are the steps to merging the old pages into your new Business Page with caveats:
While logged in to your new business page as the admin for that page > select edit page > select resources > select merge  pages. This only works if the pages are the same name currently.
Here is a form for requesting the merge as well: http://www.facebook.com/help/contact.php?show_form=page_migrations_external
We've had issues with the target merge page not being "authentic" > the best way we've found to solve this problem is to add a Facebook Badge, Like Button or Login Button on the domain.
Merging pages is not as simple as it should be but is worth the effort to consolidate likes and friends.
Contact Facebook with your issue – the more people contacting, the more they will try and fix: http://www.facebook.com/help/?page=220217228006012
I'll keep looking for additional options on this as it is a topic growing in importance as Facebook becomes an extension of your personal and business brand. Please let me know if these tactics work for you!